About the trophy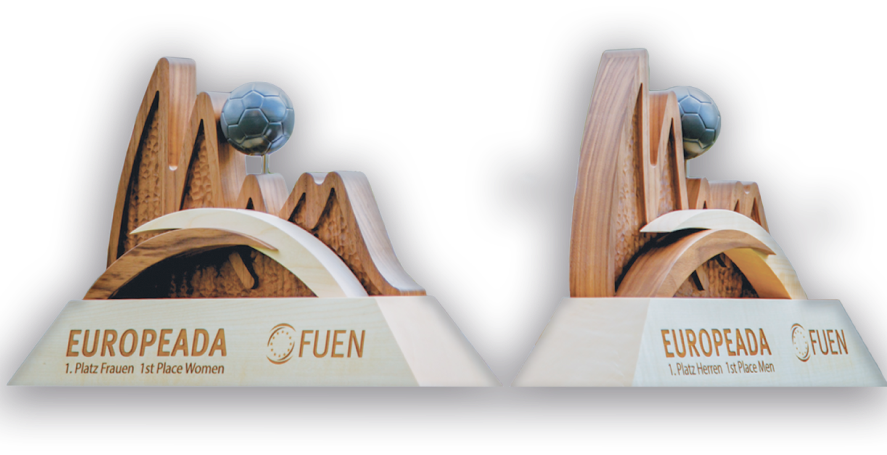 The two wooden EUROPEADA trophies were made in South Tyrol, Italy. They include the EUROPEADA logotype "Min" (for "minorities") and a symbolic bridge that the event builds between cultures, languages and different nationalities. These bridge arches can also be found in the FUEN logo. 
Different woods have been used in the production to make the diversity of the tournament tangible.
The travelling trophies each receive the engraving of the EUROPEADA winning team and are passed on at the following edition. The current copies were awarded in this form for the first time in 2022.